If you're currently slogging it through a snowy winter, here's something to look forward to. Spring is a-coming!!  This very fine looking bag is a Christian Siriano for Payless black-and-tan two tone tote. See Women's Logan Shopper for details. With its chic leather-look, it can be yours for a mere $27!
Having bought a brown distressed leather-esque over the shoulder purse on a whim about two months ago for about the same price, I can say I am so glad for my impulse buy. Plus, I had a 15% coupon and paid even less. Not only do I get compliments for the bag, but I loooove it!  As it just so happens, it's a near match for a pair of flats I own and being properly accessorized is no easy feat. It's like trying to match black clothes purchased separately (oh why isn't there a uniform consistency like with the Crayola colors?). When it works, it's divine and when it doesn't…you grin and bear it.
Look, I'm all for 100% leather (of higher quality) and designer duds, but sometimes having a few spare pieces that are more affordable works better. Speaking of Payless, should you consider getting matching skimmers (ballet flats), they have the Women's Chelsea Flat ($17) in a variety of colors and widths up to size 13. Just line your feet with cotton peds and you're good to go.
Stripes are in da house! Pin stripes, chevron stripes, cross-colors are all the rage and it's not Independence or Bastille Day yet.  If you checkout the new arrivals section at Old Navy, there's a fine specimen of horizontal and vertical alignment with this navy and white cotton jacket for  $35. This will go well with white sailor pants or navy cotton trousers and throw in some red for a splash of color.
Ankle boots are a great bridge to warmer weather because you can still wear tights or knee socks, while they also work well for rainy days in warmer weather climates and offer some necessary foot coverage. Plus, they look great with both pants and dresses.
Chinese Laundry Showstopper Booties $80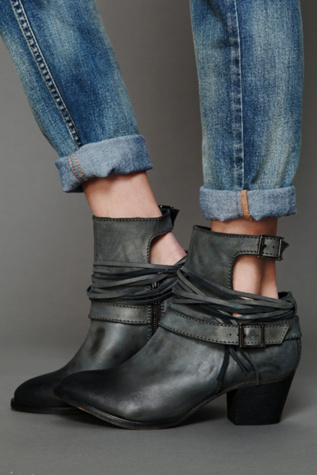 FreePeople Outpost Ankle Boot $198
The StylePantry blogger has a great outfit combo pairing a black moto jacket with stripe pants and orange pumps for a nice use of color. Details for purchasing at the site. Check it out.
Forever 21 Maxi Dress $33
Two good plus-size options are:
   Dot Skirt  $70 at Eloquii
Tuxedo Stripe Pants Mynt 1792 $138
How do you fill your passion for fashion? Do you budget or has your black AMEX been good to you? Do you mix and match newer pieces with vintage or thrift-shop wear? Do you clothes swapping parties with friends to exchange accessories or staple items? Do you hunt for bargains on eBay? What are your tips and tricks?